Brazed plate benefits
Whatever your requirements, a brazed plate heat exchanger will make your heat transfer more efficient.
Compact brazed heat exchangers are now available for large flows and high capacities – applications for which gasket plate heat exchangers were previously the standard.
You have everything to gain by converting to a brazed plate heat exchanger – it makes your application more compact as well as more efficient.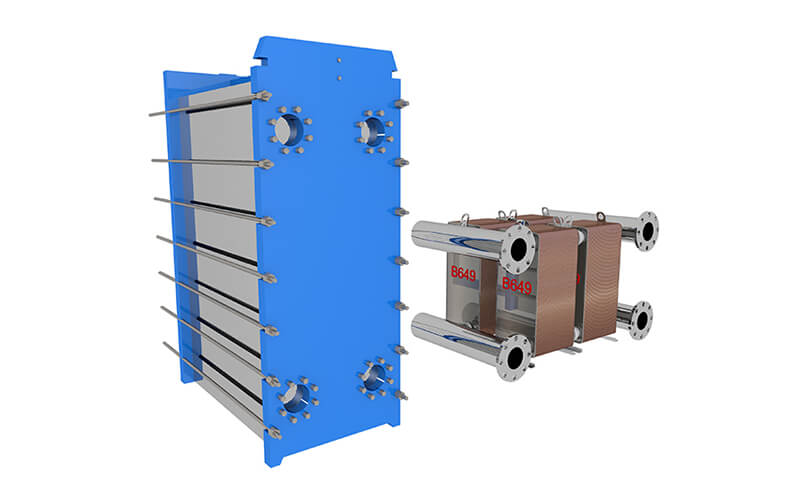 Installing a compact plate brazed heat exchanger leads to significant reductions in volume and weight, because gasketed plate heat exchangers of the same capacity require support equipment and pressure plates.
The BPHE footprint is hence much smaller. This means greater design freedom for every application – and reduced installation costs.
Brazed Plate Heat Exchangers
How they compare to other heat exchangers
Brazed Plate Heat Exchangers
Compact
Efficient
Reliable
Flexible
Cost-effective
Self-cleaning
Customized
Brazed Plate Heat Exchangers
Gasket Plate Heat Exchangers
Shell & Tube Heat Exchangers